Overview
Learn how to subscribe to your company license, Renew and Upgrade your users' plan.
Points to Remember:
The subscription nearby to expire/end Splendid Accounts intimate you about your license expiry.
The payment date for your Splendid Accounts subscription depends on when you signed up for a subscription.
In Splendid Accounts, you pay your invoice using a bank deposit and a jazz cash merchant.
Pay your invoice using a debit or credit card. You can update your payment details at any time.
If you have subscribed Splendid Accounts outside Pakistan, then you are using the 2Checkout payment portal for license subscription.
If your subscription payment is overdue, your account might be suspended and you won't be able to work on your registered company. To avoid this, you should make an immediate payment in Splendid Accounts.
Free Subscriptions
After 14 days of a free subscription, your trial version has been expired and you will update about your subscription status.
Subscription-based every month or Yearly basis over users' plans.
Purchase Subscription​
License Subscription Payment Gateway
Splendid Accounts has 4 payment gateway by which you can deposit yours' payment against subscription Plan.
Bank Deposit
Jazz Cash voucher
Jazz Cash Account
Credit /Debit card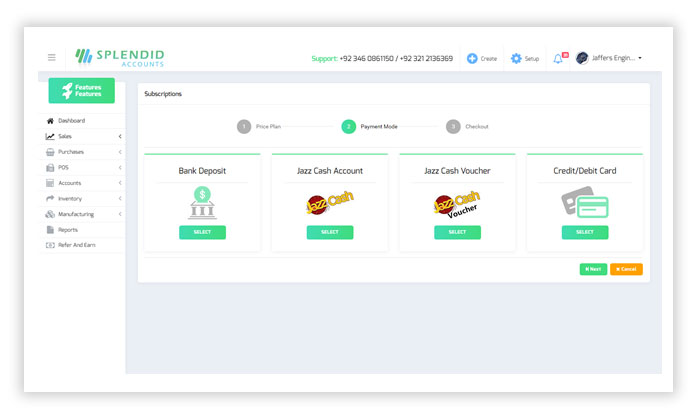 Multiple Pricing plans
License Subscription plan method
Splendid Accounts have 4 types of licensing..
Single user
Three user
Five user
Ten user
The single-user subscription has 1500 Rs. Plus 13% Tax per month.
Three user subscription has 2500 Rs. Plus 13% Tax per month.
Five user subscription has 3500 Rs. Plus 13% Tax per month.
Ten user subscription has 6000 Rs. Plus 13% Tax per month.
SMS Integration
Splendid accounts introduced the SMS integration as a new Add-On service, now you can send and notify your customer about their Sales transaction, for sending the SMS, first, you have to set your SMS template according to your business nature under the setup menu and marked your desired Template as Active for Approved or Revised transactions, also add the desired phone number against each customer with enabling the checkbox delivered SMS you want to send.
SMS Subscription
For Sending the SMS you can buy the SMS bundles from the Subscription page.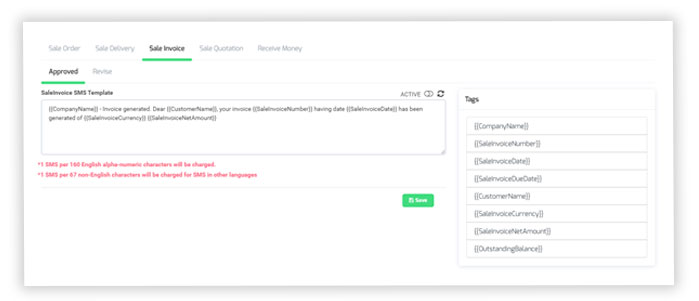 Branches Addon
Users can buy subscription for branches. Our application provides subscription for as many branches as users want according to their company's requirement.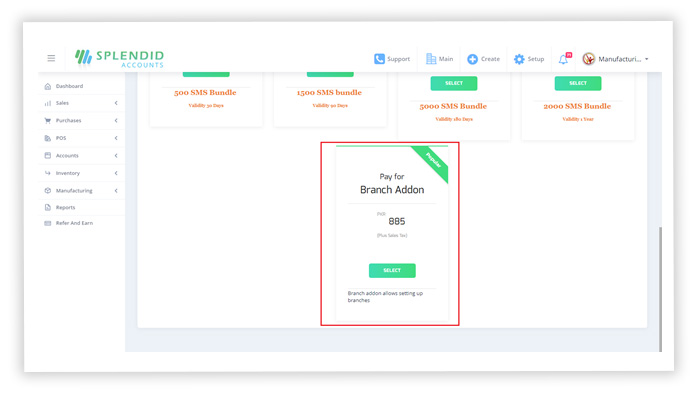 Apply a promo code
If you have a promo code, you can use it to receive discounts on your subscription.
Promo code will be given on approval from Splendid Accounts management.
Renew the Company license
If you're the subscriber you can renew/update subscription payment details, change billing, and switch pricing plans.
Also, you can make an advance subscription to your license invoice.
You can cancel or wants to change your subscription you have to contact Splendid Accounts management on an immediate basis, once the subscription has been approved you cannot be able to change your subscription error on request.
Upgrade the Company license
The subscriber can upgrade the subscription plan of a company.
You can upgrade the subscription plan on a user basis.
View your subscription invoices
You can view the history of the subscriptions you made from the date of the subscription to date under the payment history menu available at subscriptions.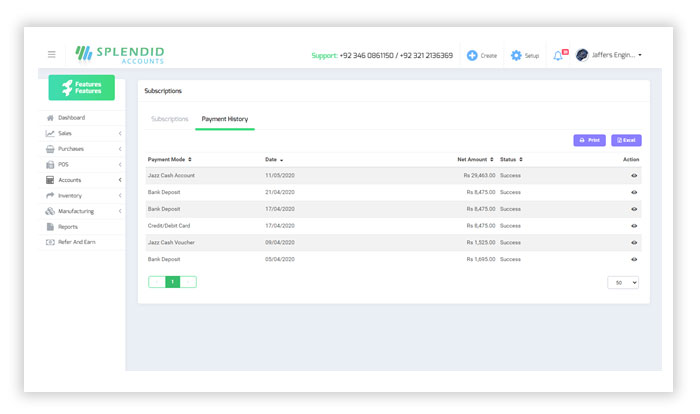 Referral Subscription
Apply referral code
You can have your referral code by going to referral and earn a menu. Each user has its referral code by which he gets a discount in his next subscription. Whenever your referral purchase using your referral code.
On each new subscription, you will reward with 500 points meaning Rs.500 will be deducted from the next license subscription.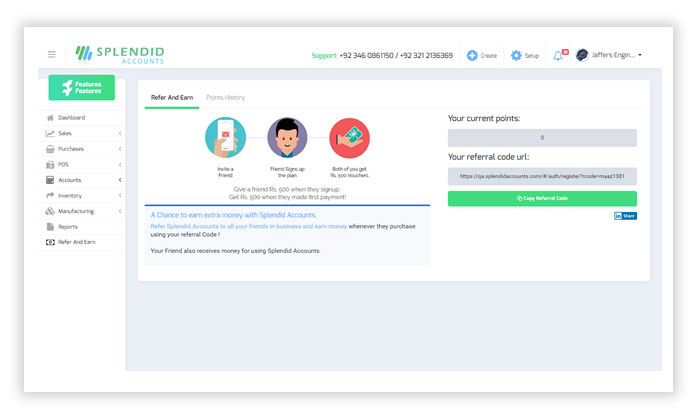 View point history on referral subscription
You can also see your redeemed credited and debited point in Refer and Earn point history section.