Operating a retail store calls for a range of administrative, management, and marketing skills. From ensuring that there's enough inventory to put together monthly sales reports, these skills are necessary for ensuring that your store runs smoothly.
Having an efficient point of sale (POS) system can go a long way in making sure that all your operations are running smoothly. In this article, you can setup your POS settings that will work for your business in Splendid Accounts.
No of products – it shows total no of sold products at cart.
No. of Items Sold – it shows total quantity of the sold product at cart.
No. of Items Return – it shows total quantity of the return product at cart.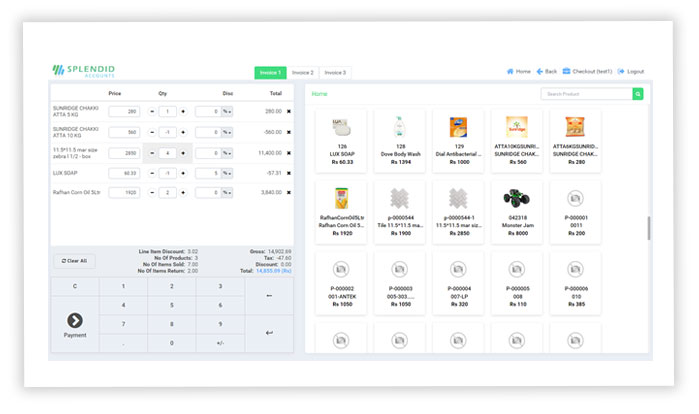 Short cut keys
For every function on POS, a specific shortcut key is set for user convenience. You can see all short cut keys are reported in a tab which can be used at POS for speedy and easy checkout payment. Click on the tab and the list will appear.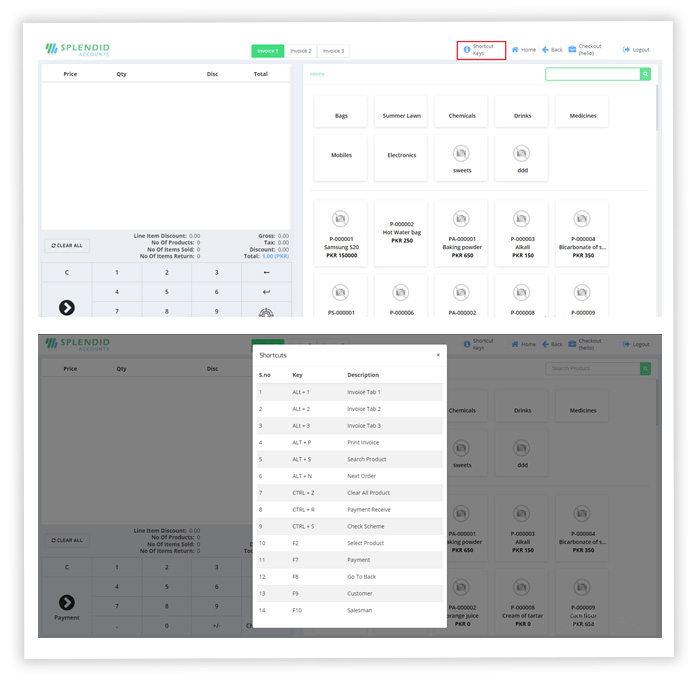 POS Settings
Select the default POS customer from the dropdown, the selected customer will be shown on the payment page by default. In the case of the branch companies, this setting will be available on the branch page.
Enable the checks to be visible the following on the POS payment page.
Allow Discount
Allow Price change
Allow Remove product after scanning
Overall Discount at total
Enable FBR POS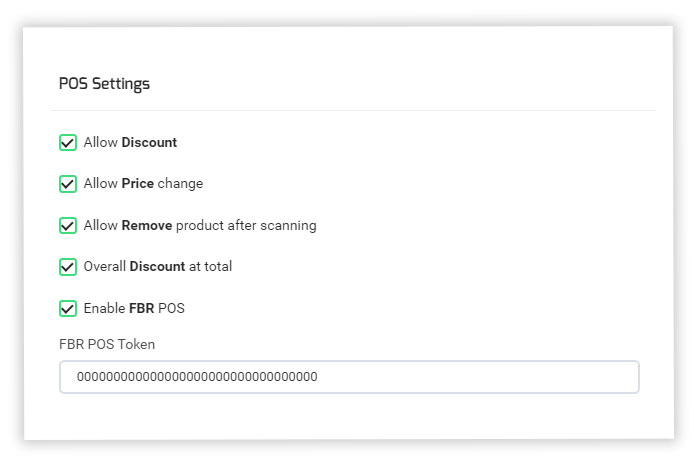 Payment screen
Default POS customer will be display in left top corner along with payment options to pay. Also, salesman is option is available if allowed from company settings.
Cash – option to receive cash payment
Credit card/Debit card – option to receive payment from a valid credit card or debit card.
Credit Note – search credit note created in system against the selected customer and adjust it against the payment
Sales Return – option to pay with a sale return of a specified customer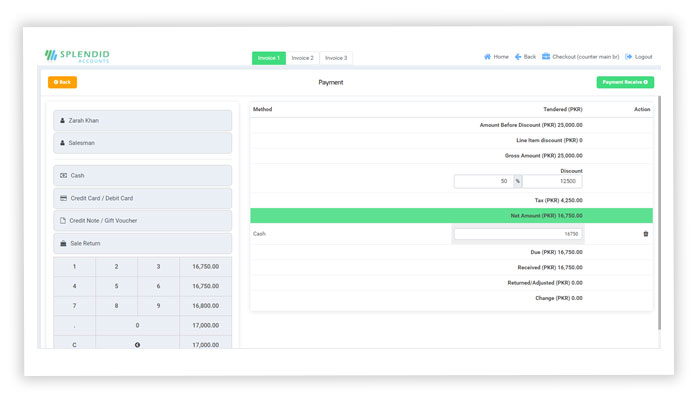 Batch Number and Serial Number on POS invoice and retail slip
If a batch product or serial number based product is added in POS then batch number and serial number of that particular product will be displayed in POS invoice slip and retail slip.
Customer discount at POS
You can choose a customer for your POS sales counter either from company settings or from branch settings (in case of company having multiple branches). While on customer detail page, you can set a discount for him. If the default customer is chosen for POS, the default discount for the customer is now auto-calculating at POS payment.