Overview
Create a transfer money transaction to record the movement of funds between your accounts
About transfer transactions
Transfer transactions record the movement of funds between two bank accounts.
You can create a transfer from scratch.
You only need to create a transfer transaction in one bank account. Splendid Accounts create the transaction in the corresponding account.
You need to have the standard or adviser user role to create transfer transactions.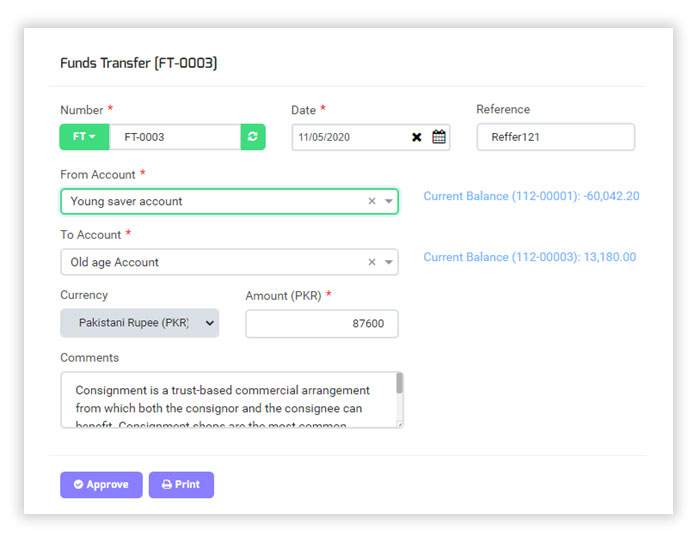 If your transfer hasn't come through to your bank accounts within Splendid Accounts yet, you can record it in Splendid Accounts this way. Click the add icon, then select Transfer money. This option isn't available when working in fixed assets
Select the bank account the money is coming From and Going To. (From Account and To Account)
Choose the date of the transfer and enter the amount.
If you're transferring between bank accounts with different currencies, calculate the converted amount and enter it in the second amount field.