Overview
Use the chart of accounts in Splendid Accounts to record and classify your transactions, and generate reports.
The chart of accounts gives a high-level overview of the work your business does by listing all the accounts involved in your company's day-to-day operations.
A set of accounts is used by a company or organization to define and record the money (or the equivalent) that is spent or received in your business.
They're used to organize all transactions and to separate expenditures, revenue, assets, and liabilities so the company can have a clear understanding of the financial health of the entity.
They're not for small business owners to create an account for every item they enter (into their books or accounting software).
A set of accounts such as Splendid Account's chart of accounts let you group transactions you enter. It's a filing system for all your transactions within the business.
You can name and number your accounts of which they're usually called account number/accounts or general ledger (GL) codes.
Small businesses don't all have the same chart of accounts. The accounts you include in the chart of accounts depends on the type of business you run. For example, if you have a service business, you won't have an inventory account. If you have a business that sells products, you will need an inventory account.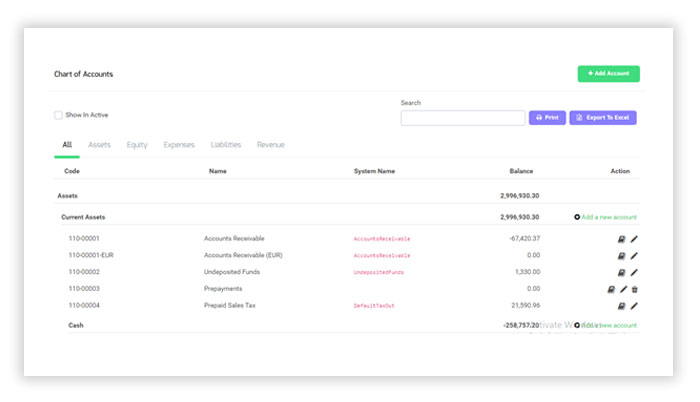 How it works
Splendid Accounts assigns a default chart of accounts, a list of your organization's accounts when you set up your organization.
In the chart of accounts, you can add or edit an account and export or print your chart of accounts.
To view individual transactions, click on the balance of each account.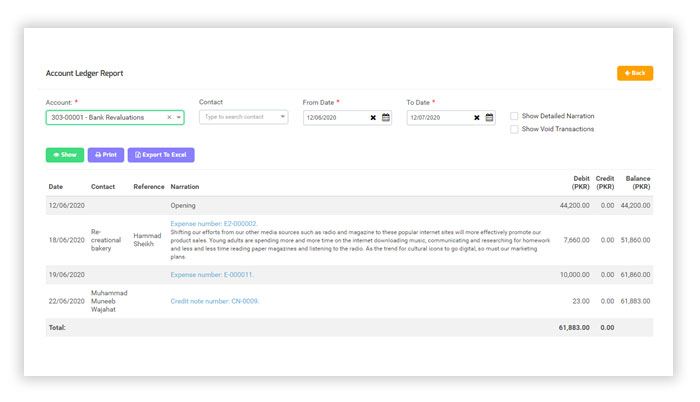 Export data to Excel
Using the Export Wizard, you can export a chart of accounts from an Access database to a file format that can be read by Excel. This shows you how to prepare and export your data to Excel, and also gives you some troubleshooting tips for common problems that might occur.
Chart of accounts and reports
The Account Code and Account Type is used to group similar accounts together and determines how the accounts display on your financial reports.
You can customize report layouts and use tracking to compare different areas of your organization.